Hey There, Cool Cat
My name is Emily. I'm a fourth year Game Design and Development student happily spending my days at the Rochester Institute of Technology. This portfolio site holds all of my latest and greatest creations in the fields of game design, art, and software creation.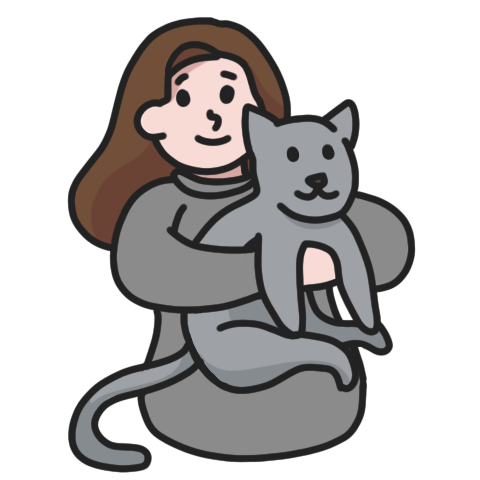 Who Are You?
As previously mentioned, my name is Emily Turner. Turquoise is my favorite color and polar bears are my favorite animal. I love games, I love making things work, and I love design visualization (everything from data analytics to concept art to UI/UX).
When I'm not in class finishing up my Game Design and Development degree or helping out one of the almost two hundred students I TA for, you can find me either in the IGM labs working on new projects or tearing up the dance floor of RIT's finest swing dancing club, the Brick City Boppers.
After I graduate this December, I will be working as a full time Associate Designer at Oxide Games to help develop an unannounced new IP AAA game with a first party publisher.
What's The Deal With This Website?
This website was lovingly created by yours truly about a year ago. It is the seventeenth iteration of my portfolio website, and I am certain that this is not it's final form. Keep checking in from time to time to see cool new stuff!!